Using the paint studies and the plasticine models I have developed the daffodil of my story, making her more rubberised and exaggerated. I started off by playing around with how her leaves could sit normally, then seeing how the pot could stretch and how the petals and nose of the flower can squash and stretch.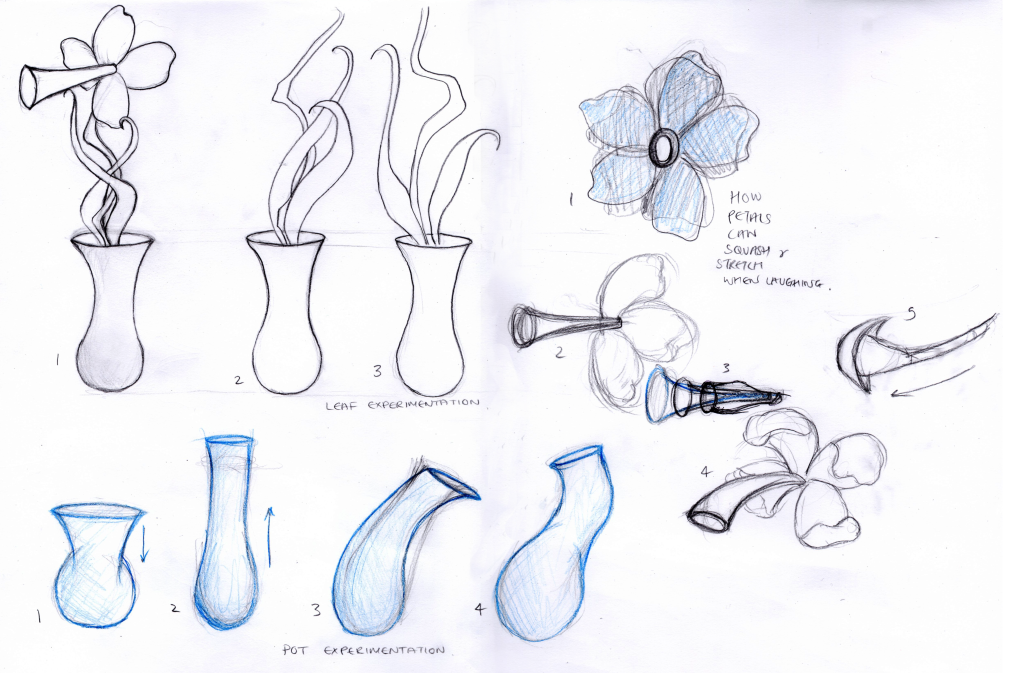 I then did a series of action poses for her, I liked using the coloured pencil to define them and go over the parts of really rough sketches that were working.
Finally I converted these pose sheets into silhouettes to check that they effectively convey the actions, I'm pretty happy with them!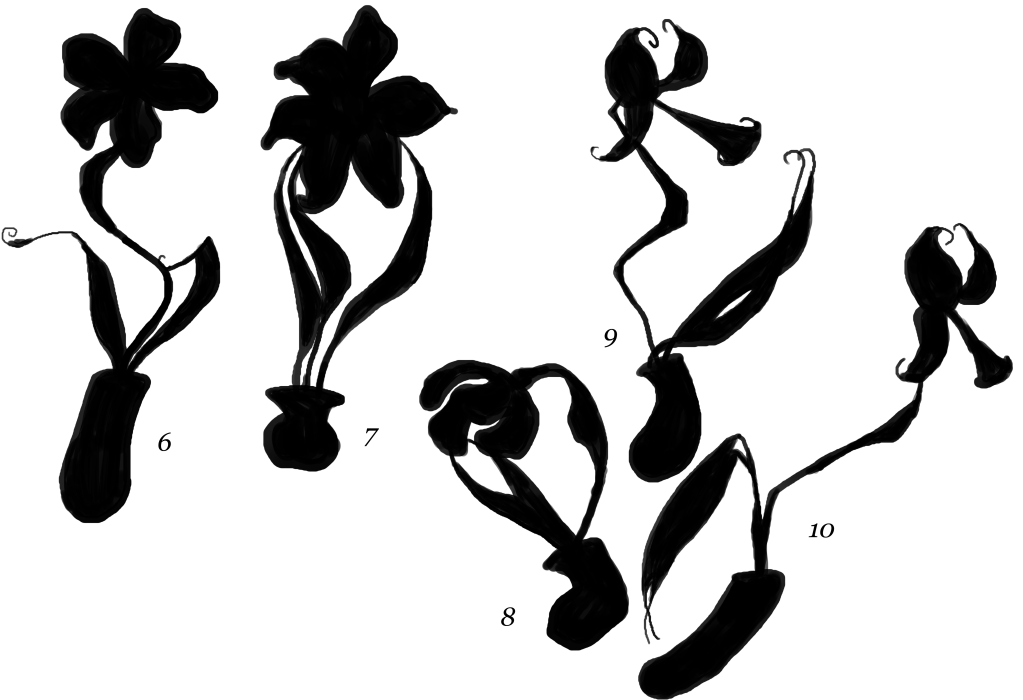 Added bonus, my images are now showing up large enough hooray!